Manufacturer: Interlab
Made in: Italy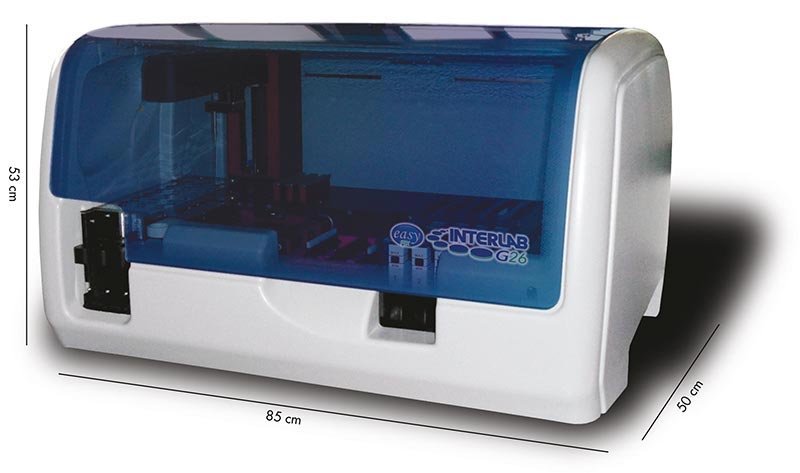 Introduction:
Interlab G26 is a unique instrument for clinical electrophoresis. All routine Electrophoresis tests can be run in full au­tomation from primary test tube.
Features:
WALK AWAY AUTOMATION FOR
Serum proteins
Unconcentrated Urine Proteins
Alkaline Hemoglobins
Acid Hemoglobins
Lipoproteins
EXTENSIVE MENU: up to 30 different electrophoresis programs
COMPACT: Small and Powerful Bench-Top system – Just 85x80x53 cm
Video
Here you can see the simple few steps to start a test by Interlab G26.
Interlab G26 sample tests