---
HFT CASA
Sperm Analyzer System(CASA)
Full assessment of Dynamic and Morphologic Human and Animal Sperm Parameters
In compliance with the latest  WHO manual (Edition 5)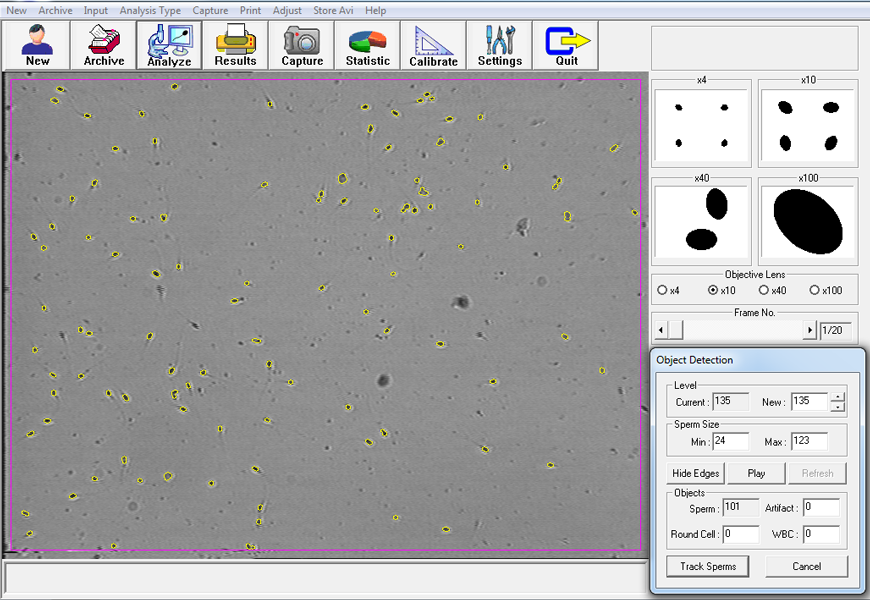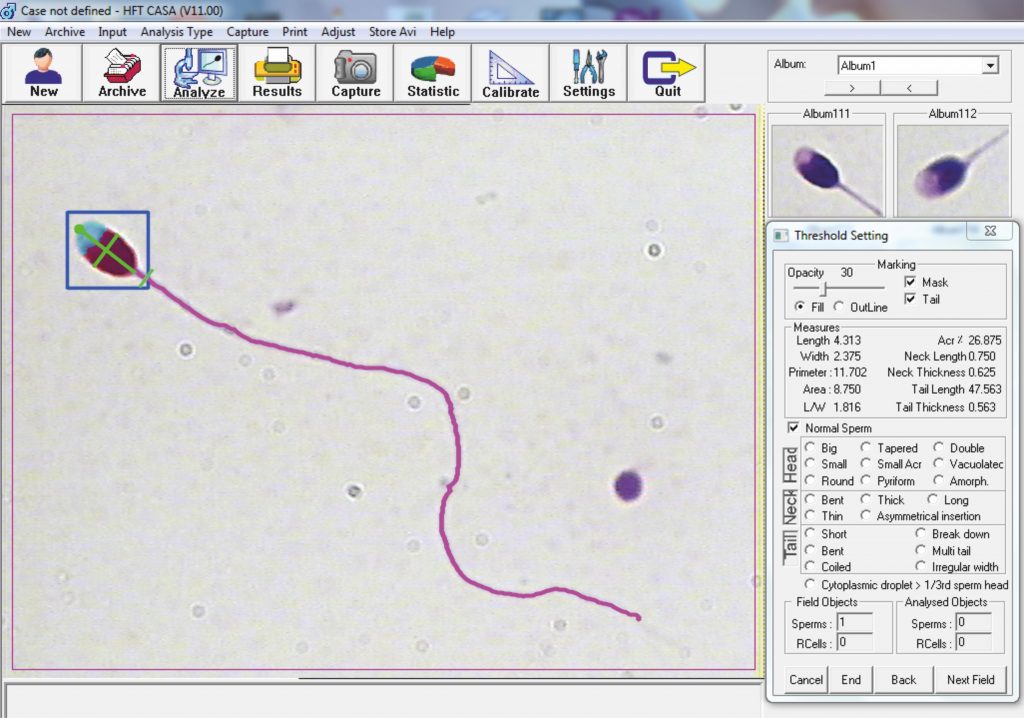 HFTCASA Software
HFTCASA is a well established system for standardized sperm analysis. Thanks to the latest Image Analysis Alghorithms , HFTCASA became a suitable solution for Medical and research Labs and also fertility clinics to overcome high rate of uncertainity and inaccuracies of traditional manual sperm evaluation method .
Semi-automatic sperm analysis is performed according to WHO (2010) standards, focusing on routine requirements in human reproductive medicine.
Generation of a complete spermiogram within a few seconds
Accurate , reliable ,reproducible and very user friendly system
Automatic assesment of motility , progresivity ,sperm count , morphology
Custom designed report layout according to user needs. The report templates are designed as an Excel template.
Exact morphometry data for each individual sperm including head length, width, area, perimeter, percent of acrosome and length to width ratio,neck and tail details
MS Excel export of motility / concentration / morphology  data for further analysis
Analysis of external videos for inter-laboratory QC testing
Installed in more than 1000 Laboratories (Medical and research) and fertility clinics all over the world
compatible with Windows XP , 7 (32bit) ,7 (64 bit),8.1 and 10
Different Versions for Human and Veterinary Sperm Analysis
HFTCASA semen analysis system is now installed in many animal and veterinary research centers in Iran and many research papers have been published based on results obtained using this system in known international journals .
To see a list of these papers please see here.
HFT CASA Report Samples