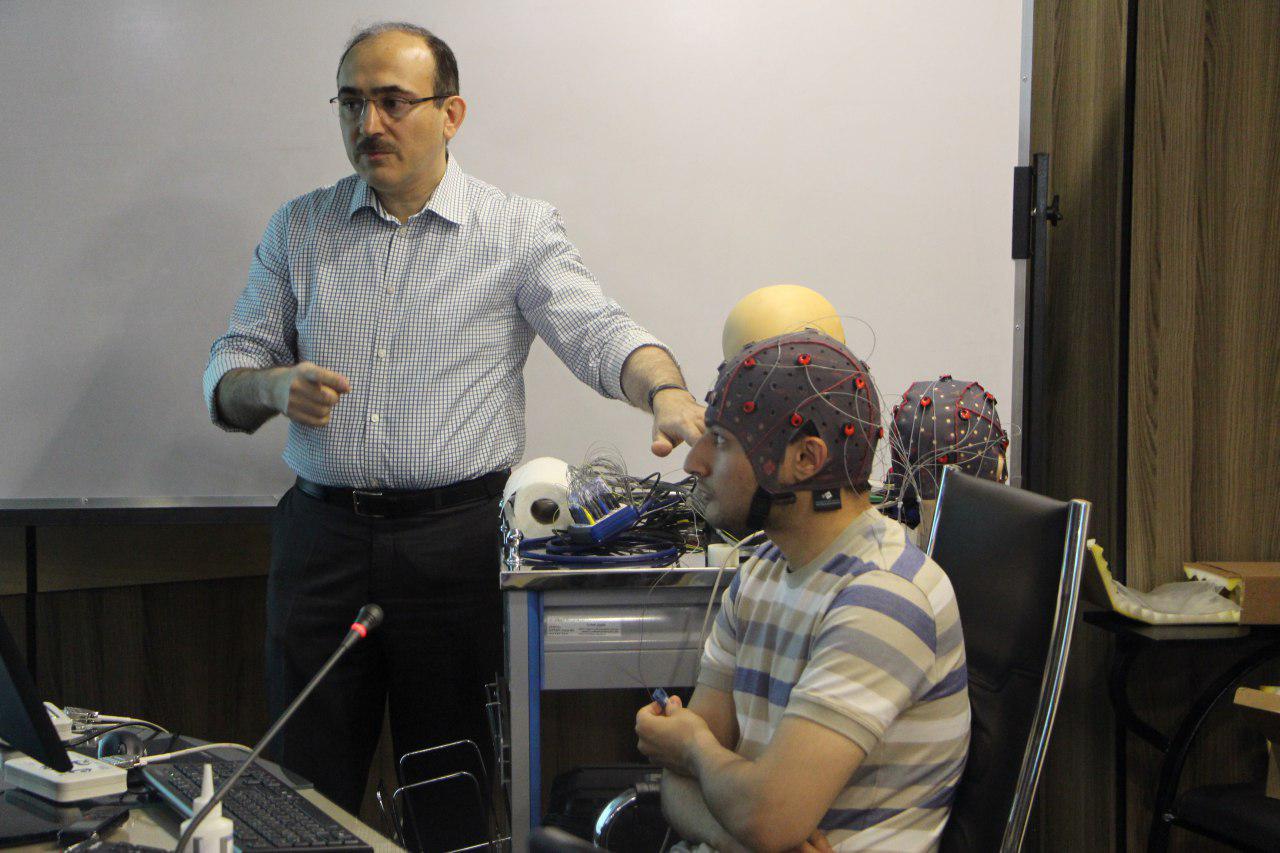 The 4rd workshop on advanced EEG signal acquisition and processing was held from 26th to 28th April 2017 in National Brain Mapping Laboratory (NBML) in Tehran
About 45 participants including researchers and  Masters and PhD Students in various related fields was attending the workshop . In the first day of this three day hands-on workshop, participants got familiar with EEG signal acquisition  and processing, ERP and Evoked potential extraction and protocol design  based on gtec (www.gtec.at) software and hardware products.
Please join our Telegram group for latest updates and next workshop announcements.